Choose a Christmas Tree to Find out What Your New Year Will be Like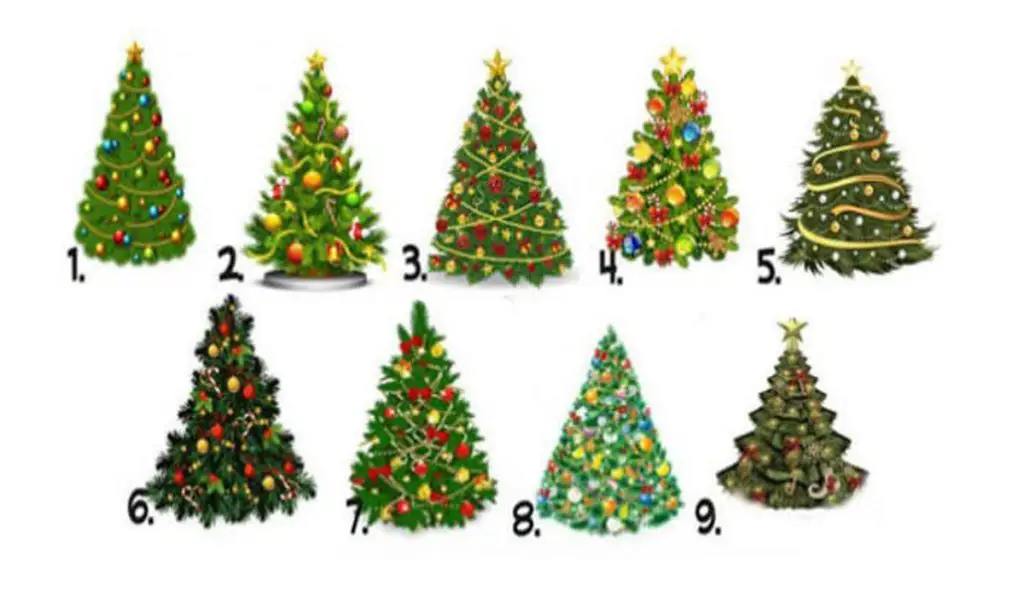 The holidays are approaching and with them the new year, find out what it will be like with this nice test: choose the Christmas tree you like best and read what awaits you!
Tree  n.1
The year ahead will be one of the most successful in your life. You will succeed, but you will have to set priorities, the action area, and your goals immediately without losing time and energy on other things.
Tree n.2
The coming year will be promising for you. You will have many plans in all areas of your life. It will not happen immediately, but some projects will be the foundation of the future.
Tree n.3
The year ahead will be happy for you. Even if you are serious, this will not prevent you from having fun. Your laughter and a genuine smile will attract many people, both at work and in private life.
Recommended: This Color Test Will Reveal Your Secret Talent
Tree n.4
The year ahead will be unusual for you. Unusual does not mean bad. It will be different as a whole so that you will never cease to be surprised.
Tree n.5
The year ahead will be peaceful for you. No tumult, no unpleasant surprise, everything will go gradually, just like you want it. This year will be a reflection for you, a moment in which you will gather your strength to take a serious step forward.
Tree n.6
The year ahead will be romantic for you. Perhaps one of the most romantic of your life. Everything will be pervaded by pink hues, sweetness, and warmth. It will make you feel the most excited and enjoyable feelings you have ever felt.
Tree n.7
The year ahead will be generous for you. You want a lot, you want everything that comes to mind. Someone will listen carefully to your wishes and fill them from time to time. But beware, the fulfillment of desire does not always bring happiness. Take care of what you want and maybe you will have it.
Tree n.8
The coming year will be a fairytale for you. Even if you are skeptical and cynical, you will find yourself marveling at a fairy tale in which you will be transformed into a hero who defeats the dragon. Something surprising and wonderful is about to happen that cannot be scientifically explained.
Recommended: Test: How Will the New Year Be for You? Choose a Ball and Find Out!
Tree n.9
The year ahead will do you good. The world will hide its claws and will sing only for you. Your point of view will change: from now on you will hear the manifestations of universal goodness and protection.
Help Namastest raise the vibrations and share this article with your family and friends!