Choose One of the Designs Shown in the Image and Find Out What Your True Inner Power Is
The power interior is not a magic quality but is born from their gifts and talents brought to their maximum expression. If each of us had contact with his inner power and gave him confidence, our reality would probably improve immensely.
Every person present in this world is unique and unrepeatable. This means that not only is it impossible for there to be two physically identical people but, however similar they may seem, they have something that differentiates them from one another.
And it is in this difference that we can find their value. Each of us has his own talent, which goes beyond his personal limits. But we all have inner power.
 
This test has as its purpose the invitation to make us aware of our inner power, that is to say of our qualities, in order to make them grow giving us simple indications.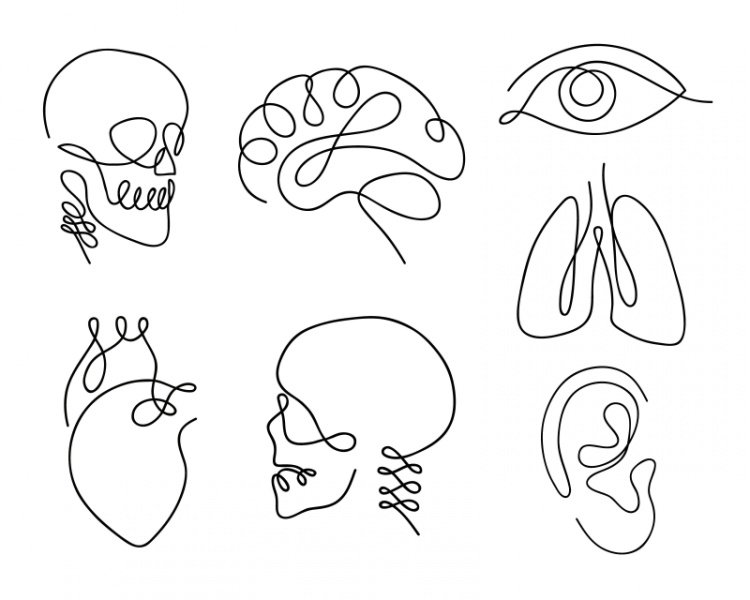 Drawing 1: The Skull
Your inner power is linked to the ability to act as protection for others.
The skull is the structure that protects the brain, one of the most important and sensitive organs of the body.
Therefore, if you have chosen this design, you may have the power to serve as support and containment, especially the most defenseless.
Drawing 2: The Brain
If you have chosen this design, your inner power can be linked to your ability to connect.
Perhaps leadership is one of your main characteristics because you have the ability to interconnect and coordinate very complex processes.
Drawing 3: The Eye
If the design you have chosen is the eye, it is likely that your inner power is linked to a great capacity to create.
Expression and reflection through art can be a very favorable field for your development.
Recommended: Choose One of the Celtic Symbols to Find out More About Your Inner Strength
Drawing 4: The Lung
Your inner power is linked to the ability to drive.
You are an energetic person and you have a gift in generating motivation in others, even in the most difficult situations of all.
Drawing 5: The Heart
If you have chosen the heart, your inner power has to do with healing.
You are one of the people you can talk to, share a hug or just hang around because there is something in you that makes others feel better when they are not well. Spread the joy and unconditional love.
Drawing 6: The Mandible
If you have chosen this design, your inner power lies in the ability to communicate.
You are empathetic, you can understand the different positions and help people express themselves and get the best out of them.
Drawing 7: The Ear
If you have chosen this design you are a person whose inner power lies in the ability to listen.
Nothing goes unnoticed for you. You are careful and have developed a predisposition to listen to understand what is happening outside and inside you.
You often act as a "wake-up call" for other people who live passively, without questioning anything that happens around them, but with great tact.
Recommended: What Do You See First? The Visual Test that Reveals Something More About Your Personality
What do you think? Have you found an answer to your corresponding profile?
Write to us your opinions and share the test with your friends, they will appreciate it!