Choose an Apple from The Tree of Desires and Get a Special Message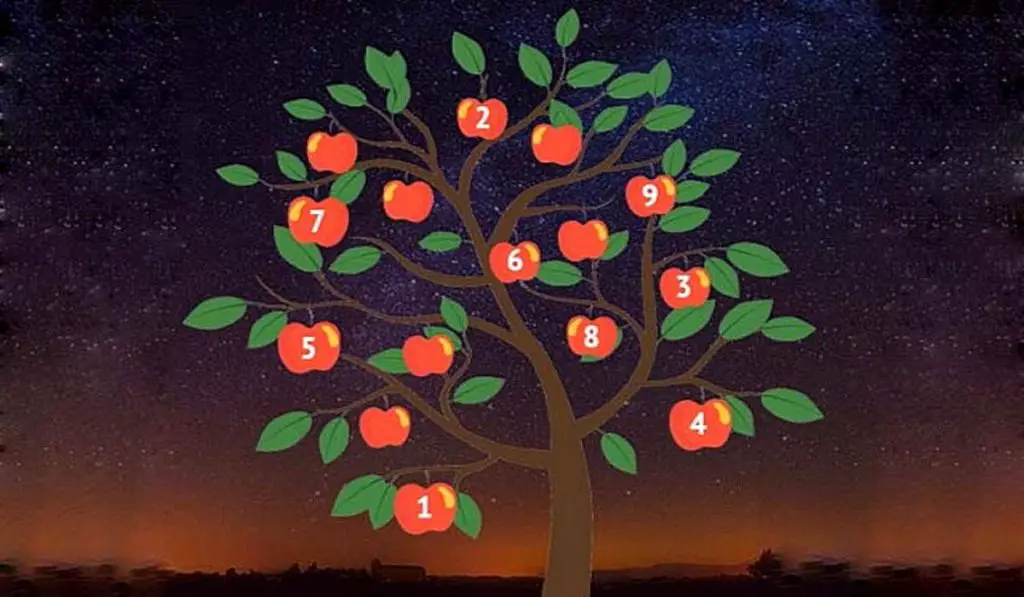 There are many ways to understand if a wish becomes reality, and among these are those that will reliably say what awaits a person in the near future. "The Tree of Desires," says that luck is something simple, however, to understand what awaits you in the near future, you need to concentrate and drive out negative thoughts.
Choose an apple and receive your message. 
1. Your wish will soon become a reality. To prevent anything from stopping you from reaching your goals, it's important to keep your thoughts secret.
Enemies harm those who are used to bragging about their results.
2. What you desire will become reality within a few months. Those who want to speed up the process should use the visualization method and believe that everything will end successfully.
3. A long-awaited desire will not come true if you allow yourself weaknesses and do not act. People who are active and willing to pursue their goals will be lucky if they follow a simple rule: go towards the goal and not be afraid of difficulties.
Recommended: The Visual Riddle That Drives the Web Crazy: How Many Dolphins Do You See?
4. Your goal will not be fulfilled due to sudden changes in life. To avoid problems, it is important to follow the signs of fate and not ignore the warnings. They will help avoid serious bankruptcies.
5. Your wish will come true within a year. Those who are not sure that their dreams will come true, but secretly hope for a favorable outcome, should pay attention to everything that happens in life and listen to their inner voice.
6. A wish will not be fulfilled if it concerns selfish thoughts. Those who sincerely wish to make their secret dreams come true should once again reconsider their desire and set limits for themselves so as not to inadvertently harm friends or strangers.
Recommended: Personality Test: Which Error Do You Find First?
7. A desire for love or material well-being will be satisfied, but not in the near future. It is important that those who desire true love have patience and self-confidence.
8. Your wish will soon come true if you show generosity and selflessly help those who need it. Good deeds will find an answer in the universe and will surely reward a pure heart.
9. A wish will only be realized if it is real. Those who build sandcastles and are used to fantasizing should clearly make requests and not try to get all the benefits at once.
For those who want to participate in other tests, we suggest: ↓
Learn What Changes Await You in Life by Choosing a Landscape
The Card that Attracts You Most Will Reveal Details About Your Subconscious
Choose a Buddha and Find Out What Kind of Message he Has for Your Future
Help Namastest raise the vibrations and share this article with your family and friends!