Choose an Animal And Discover Your Most Striking Personality Trait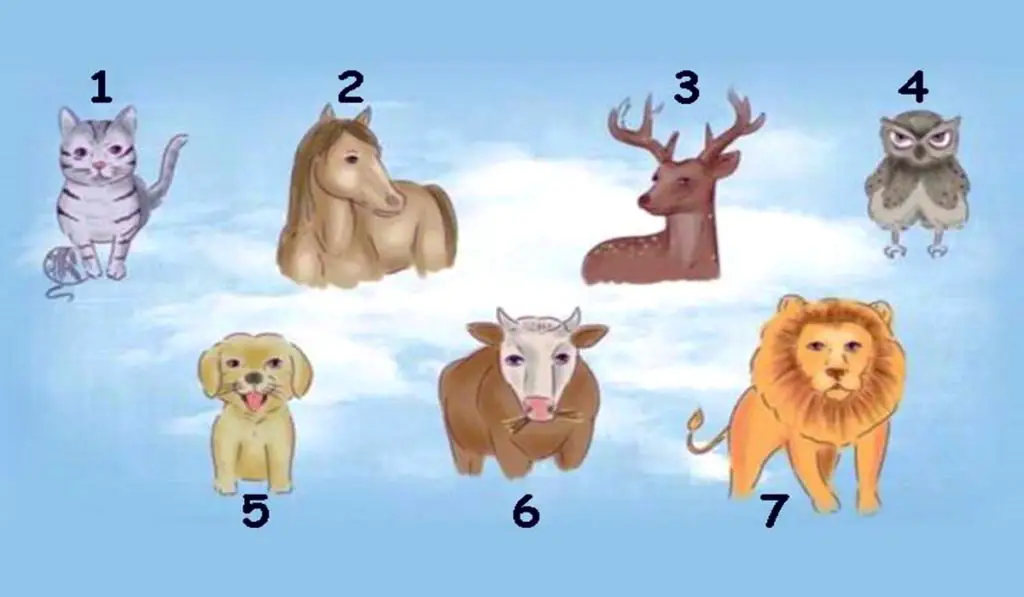 To look at yourself from the outside, to assess your strengths and weaknesses, we suggest you try this simple psychological test.
How do other people see us? What character trait stands out more than the rest? And how can this help in life?
You can find answers to these questions right now! To begin with, close your eyes and think about how you see yourself. Do not think logically, rely on feelings, and sensations about yourself. Now open your eyes, look at the picture. Which of these animals are you ready to associate yourself with?
Cat
Your choice suggests that you are very naive. Enjoy monotonous activities that can calm you down. Your strengths are patience and restraint. That is why break any task into specific small steps, so you will confidently move towards the goal.
Horse
You are one of those who love to work! Yes, such people exist. The most important thing is to find an activity that will bring you satisfaction from the work process itself and from the results of your efforts. A strong character trait is the ability to organize everything quickly and efficiently.
Recommended: The Animal You Saw First Reveals Who You Truly Are Inside
Deer
Your passion for travel. This is what will give you strength and inspiration for new achievements in life. The strong side of the character is a careful attitude to money, the ability to plan financial expenses correctly.
Owl
It's hard for you to get along with people. You are very suspicious. You choose your friends for a long time, and not all of them pass this casting. The strong point of your nature is a developed intuition. Listen to your inner voice, it will not deceive!
Dog
But for people who have chosen a dog, it is very easy to find a common language with all their friends. Communication is your strong point. You have many useful acquaintances and connections, you feel at ease and at ease in any company.
Recommended: What Bird Suits Your Personality Best? Discover Your True Nature
Cow
You are the kind of person who does not talk but does. Friends respect you for the fact that you are always obligatory and responsible, do not waste words in vain. You can be relied upon.
Lion
You know your worth, do not let anyone dominate you. Pride sometimes tends to turn into pride, so be attentive to other people, do not try to rise above them. A strong trait is the ability to make decisions.
---
For those who want to participate in other tests, we suggest: ↓
Discover Your Spiritual Gift and How to Use it by Choosing an Animal
The Animal You Have Chosen Will Indicate What Is Troubling You Right Now