Choose an Angelic Wing and Receive a Message of Light and Hope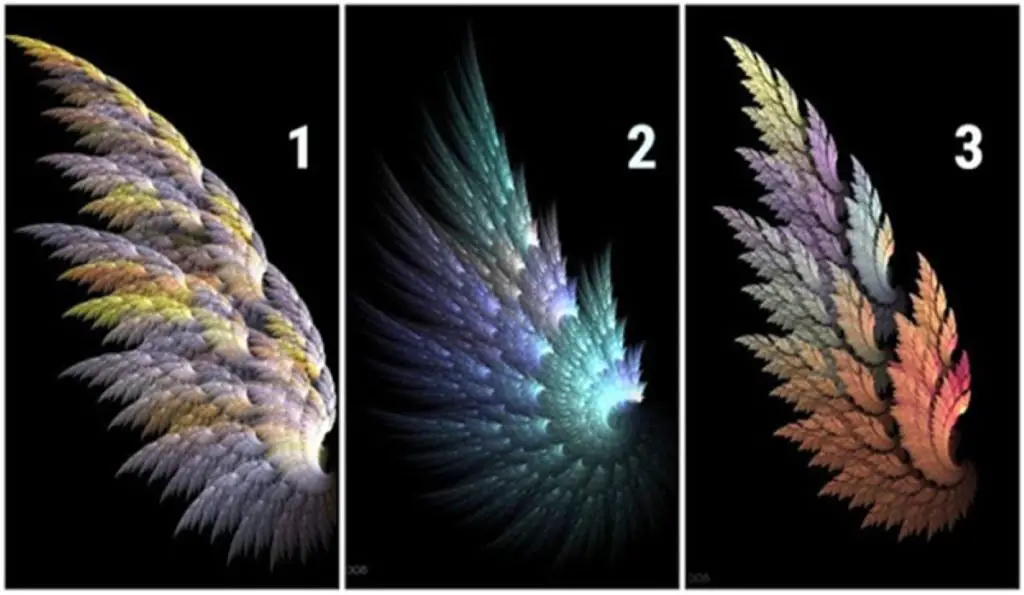 Each person is protected by a guardian angel and often not just one. Our Angels take care of us and protect us. They often send us signs and warnings of impending danger, small predictions, or advice.
 But in the fast pace of modern life, many people cannot notice these events and understand their essence. You can find out what the Guardian Angel wants to tell you about what will happen this year with a simple divination test.
 
Choose an Angelic Wing and receive a Divine message.
WING OF THE ANGEL N.1
You have received a message that your separation plan for a certain material part of life will come true. For example, if you want to sell a house or car, leave or change jobs, you will be successful.
 For those who do not plan something similar, the angel advises listening to their inner voice.
 Most likely, you are going in the wrong direction, without realizing it yourself. But don't forget to monitor your actions so you don't make mistakes.
Recommended: What Time of Your Life Are You Now? Choose a Tarot Card to Find Out
WING OF THE ANGEL N.2
The angel supports you, saying that all the efforts you have put into the grueling jobs of the last few years have not been wasted.
 This work of yours has made important changes to its destination, which you will soon see live.
What you have done will greatly improve your future life. This year, the rest of your business will be successful.
WING OF THE ANGEL N.3
The Guardian Angel advises you to live in such a way as to fulfill your divine destiny. Your talents and skills are waiting for you to be open and start developing them.
Your life is in your hands, so make it bright and full.
Your interests, passions, and needs will indicate which path to take. You can breathe calmly – this indicates that soon your life will radically change for the better.
---
For those who want to participate in other tests, we suggest: ↓
Discover What This Winter Will Bring to Your Love Life – Choose a Card
Where You Need to Focus Your Energy in 2021? Choose a Door to Find Out