Choose An Angelic Silhouette And Get Your Special Message to Start The Week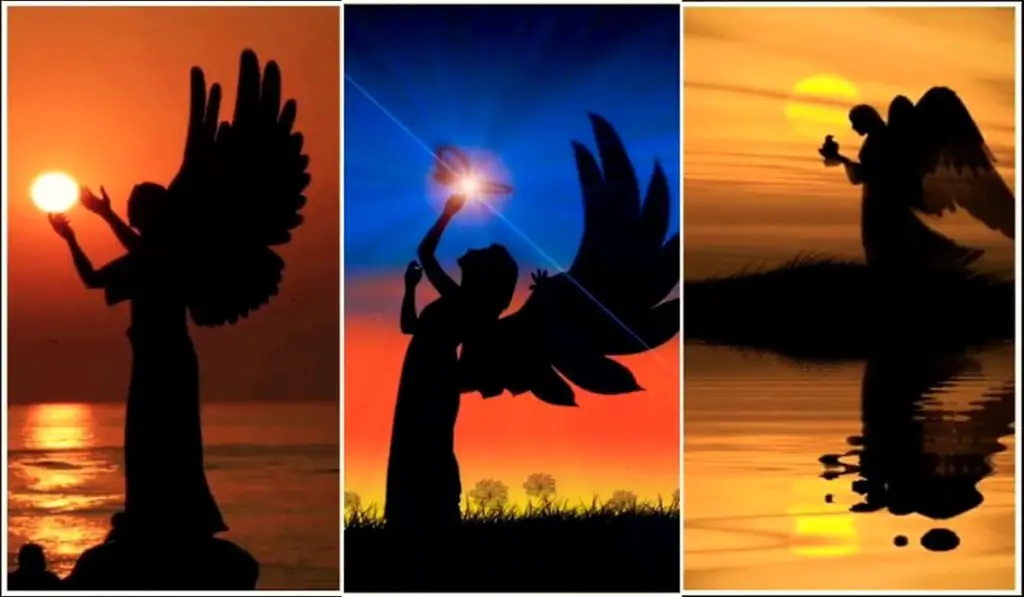 Wishing you a great week ahead! Embrace the new week as it is full of promises to give you a breakthrough in your journey of life. 
The start of every new week is an opportunity to do something amazing. Each of those seven blank days on the calendar represents a new chance at life. 
 To help you be the best version of yourself, receive a special message that will inspire anyone to go out there and make a real difference in the world.
You just need to choose an angelic silhouette in order to receive your spiritual message!
Angelic Silhouette no. 1
Do you think it's time to change your life? If so, then you need to listen to the advice of people close to you.
In the end, the changes that will occur in your life will affect not only you but your loved ones as well! Let it go with gratitude and love in your heart.
Probably, for you, this is the beginning of a new life stage, which will not be worse or better than the previous one, it will simply be different.
Recommended: Choose a Card and Find Out What Your Higher Self Wants To Tell You
Angelic Silhouette no. 2
People around you may have thought that you will not be able to achieve your goals, but very soon they will see how you succeeded!
Pay maximum attention to the present, every day, to what is happening today. Now is a very important and responsible time.
The wrong move will probably be costly in the future. Act, your deeds – they will delight you.
 Keep believing what your heart tells you and you will always be on the right track!
Angelic Silhouette no. 3
A new chapter in your life is about to begin! You could call it the culmination of your life story! 
Undoubtedly, you are trying to understand and accept these changes. You do not like everything, but these changes will make your life successful and comfortable.
Everything changes in this life, life does not stand still – accept what is happening now with gratitude.
Get ready for a change! It will improve your quality of life!
---
For those who want to participate in other tests, we suggest: ↓
Angels Special Message – What Do They Want You to Know
Which Gift Will the Snow Angel Bring You This New Year – 2021
Tarot Cards Will Give You a Special a Prediction For This New Week