Choose an Amulet and Discover What Message Is Destiny Sending You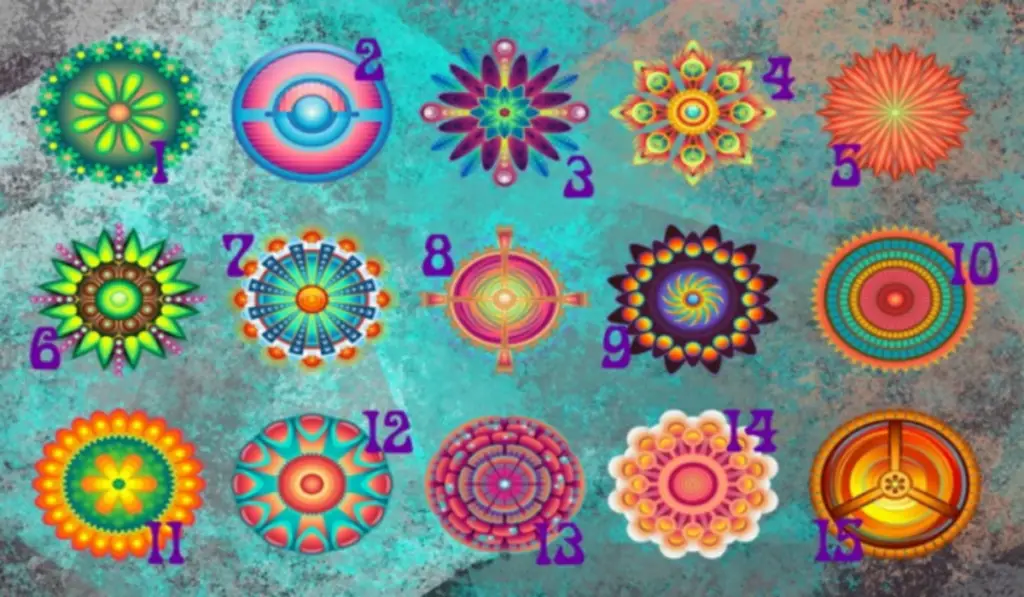 Take a look at the photo, which associations does it evoke? Choose an amulet and receive the message that fate sends you.
Sometimes these can also be some choices because fate doesn't always just send a message.
 Look carefully, listen to your inner voice. Choose your favorite amulet. What emotions does this choice evoke in you?
Read what your choice means:
Amulet no. 1
If you have chosen this amulet, fate warns you: do not make concessions or bear less than your value.
Forgive your fears and doubts, face your true desires. Think about what you really want, the path will be found as you go.
The great road is passed in small steps. You deserve more and all that prevents you from reaching this goal is your modesty and indecision.
Amulet no. 2
Stop worrying about the future and keep the moods dark and negative, otherwise, you will create adverse events for yourself.
The story that is now tormenting you and causing you anxiety has a happy ending.
Amulet n.3
If you have chosen this amulet, you must know that you will bring financial well-being into your life if you do what you love.
This activity will not necessarily bring you success, but what you do with love and desire will enrich your life both spiritually and materially.
Amulet no. 4
Refrain from negative words and thoughts and someday sad events will become a thing of the past.
Show someone at least a small favor or say words of encouragement to those who need it and one day everything will come back three times.
Everything goes back. And devalue other people's work too much.
Discover What Your Soul is Trying To Tell You
Amulet no. 5
Make a decision based solely on your interests and implement it. Satisfy your desire, pamper yourself.
As the saying goes, let the whole world wait.
This will start a chain of favorable events in a few days.
Amulet no. 6
If you have chosen this amulet, you should pay attention to your home.
Spend a few weekends without planning anything and go anywhere.
Feel how your home and the things in it love you and fill you with strength and energy.
And don't forget to thank the house for bringing cleanliness and order, or just love.
Amulet n.7
It is time for wishes to come true. What else do you want? What do you need?
What has value for you and your future? Decide and define an action plan.
If you listen to your inner voice, set the priorities correctly, and don't forget about it: one day you will have an abundant harvest.
Amulet no. 8
To protect yourself from the negative that comes from others, you should distance yourself and not think about it.
Do not evaluate other actions and actions. And accept the fact indifferently, you will draw conclusions for yourself and continue on the road without mutual negative experiences.
Try not to make decisions, only to draw conclusions that are useful to you. You will enjoy the ease.
Choose a Sun To Receive a Message of Hope
Amulet no. 9
Be patient. Now it is impossible to get what you want, just as it is impossible for flowers to bloom in the middle of a harsh winter.
But the time will come, the best conditions will be created:
your desire will become reality in a much more effective form and will fill your heart with the smell of spring and joy.
Amulet n.10
Higher powers think that the idea that came to your mind is fantastic.
Destiny itself is committed to helping you implement your plans and ideas.
Everything will be fine and will be best for you!
Amulet n.11
Your happiness doesn't depend on other people.
No matter what they say and do, it will have nothing to do with your happiness.
So there is no point in giving hopes and expectations. Happiness is within you.
Bring this light to the surface and illuminate your life. True, this is not done simply and there is no need to rush.
You should work for yourself and change the wrong attitude in your mind.
Amulet no. 12
Don't criticize others. It prevents well-being in your life.
Become indifferent to who and how it achieves a solution to your problems.
Take only positive experiences for yourself. Adapt to your wave and start your business.
The time will surely come when you will see a goldfish that satisfies your desires.
Choose a Chakra and Find Out What it Will Say About You
Amulet no. 13
Take control of your emotions and feelings. Who has himself has the world.
Emotions and feelings can be a bridge that burns a fire, a storm that drags everything and everyone on its path, a demon that draws into the abyss.
But they can also become a magic key to open any door and any heart.
Everything is in your hands and under control.
Amulet no. 14
Never think about what others think of you. The most important thing is to know about yourself.
Listen in silence. And think about your business.
You are a talented and wise person and success awaits you, contrary to what others say.
Amulet no. 15
If we were given to go higher, we would see how many means and resources can satisfy our desires.
But we remain on the ground and do not suspect anything, imposing false restrictions and prohibitions on ourselves.
---
For those who want to participate in other tests, we suggest: ↓
What You Notice First Reveals How You See Your Inner Self
Receive a Magical Message From the Universe, Choose an Envelope
Choose an Image to Discover Your Psychic Message For This Summer