Choose a Tarot Card for a Special Advice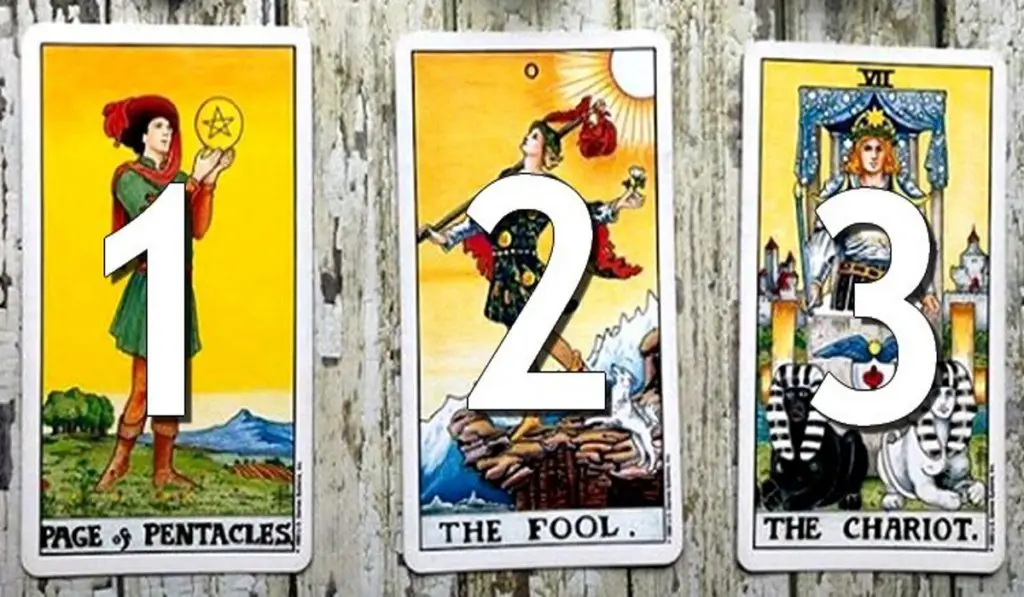 Choose the card that attracts you the most and discover the advice he has in store for you!
 
If you have chosen:
The first card
The pentacle page is a card that expresses your dreams and goals. You are full of enthusiasm for whatever business you have in place.
Start taking clear steps to reach your goals. The page is asking us to grow in a way that thrives our lives and brings us abundance.
The second card
The Fool has blessed us twice bringing us the energies of new beginnings, a state of renewal and rebirth. The opportunities are open for our hiring.
We are entering the unknown the Fool is a reminder to make the journey as it is. Remember that all lessons in life are learned through experience. The Fool incorporates personal growth, development, adventure, and new experiences.
The third card
The Chariot brings us the energies of victory and overcomes obstacles through your willpower, your security, and your control. You will be successful in pursuing your goals, but you must maintain concentration, determination, and confidence in your skills. The wagon calls you to assert yourself and be bold.
If you liked this test, leave a comment and share it with your friends!
For those who want to participate in other tests, we suggest: ↓
Choose One Ancient Muse To Receive Guidance For Your Life Path
Choose an Envelope and Discover What Surprise Your Future Holds
Choose One of These 6 Images and Find Out Who You Were in Your Past Life