Choose a Magical Tree And Find Out What Awaits You Tomorrow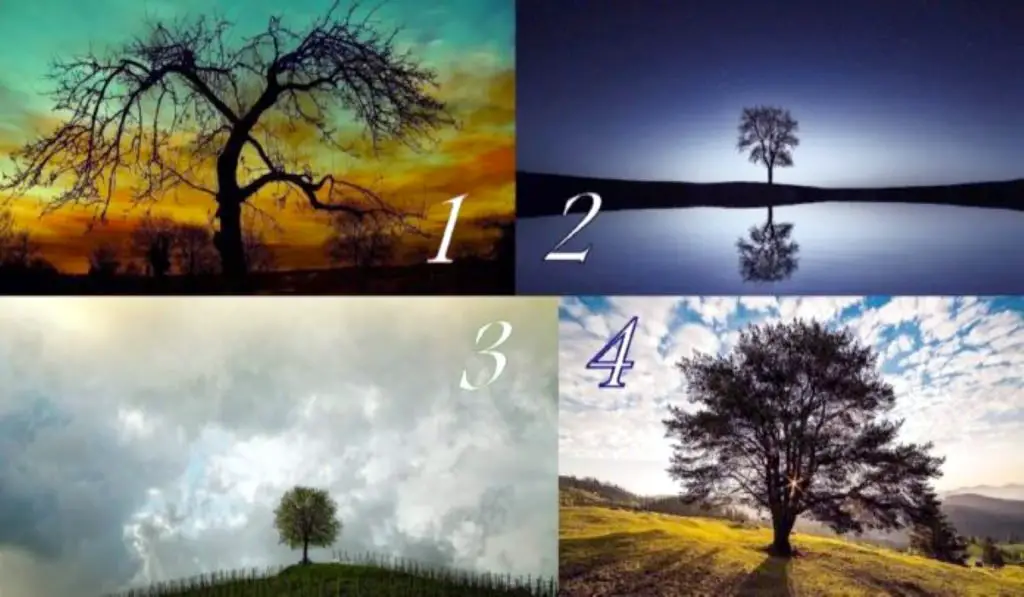 Be sure to read the prophecy in a good mood. Also, always remember that your fate and your life are in your hands. 
You yourself are the blacksmith of your life. Good luck!
Which tree do you choose?
Tree # 1:
A great idea will come to visit you tomorrow.  It is important to keep this in mind at that moment. 
Make sure you write it down on paper or in a notebook. You will be able to realize this idea in the future and it will become something very valuable. 
Also, if you don't get lost trying to implement your idea, you will find that you have plenty of opportunities to make it happen. Try to be happy!
Tree # 2:
Tomorrow there will be a smile on your face all day – you will finally get what you have dreamed of for a long time. 
Of course, you have probably completely forgotten that you once "burned yourself" in this dream. 
Tomorrow, it's up to you how strong your joy will be when you realize that your old dream has come true. Try to saturate yourself with positive emotions for this wonderful moment. 
 You probably now have plenty of opportunities to remember your old dream, especially as it will finally come true. Good luck!
Recommended: Discover What Fate Has In Store For You by Choosing a Lucky Four-Leaf Clover
Tree # 3:
Tomorrow will be a hard day for you. There are always ups and downs in life. 
A good mood can be replaced by sadness and longing. The fact that you will be in trouble tomorrow says nothing about the general state of your life.
By facing difficult trials, you become even stronger and wiser. See life more positively, even when you have nothing to enjoy. 
We wish you good luck and brighter days!
Tree # 4:
Tomorrow will be characterized by mutual understanding and inner peace. Lately, your daily routine has been full of hustle and bustle. 
It's time to fix this, as it will be a great time. Finally, you will have the opportunity to take a break from running and compose your thoughts. 
Take advantage of tomorrow and think about priorities and goals for the near future. 
Good luck!
---
For those who want to participate in other tests, we suggest: ↓
Select A Card – Are You Being Called To Step Outside Of Your Routine?
If You Have Difficulty Making Decisions, This Test Will Show You The Way
Choose a Symbol To Reveal an Important Message About Your Path In Life