Choose a Magical Sphere to Learn More About Your Future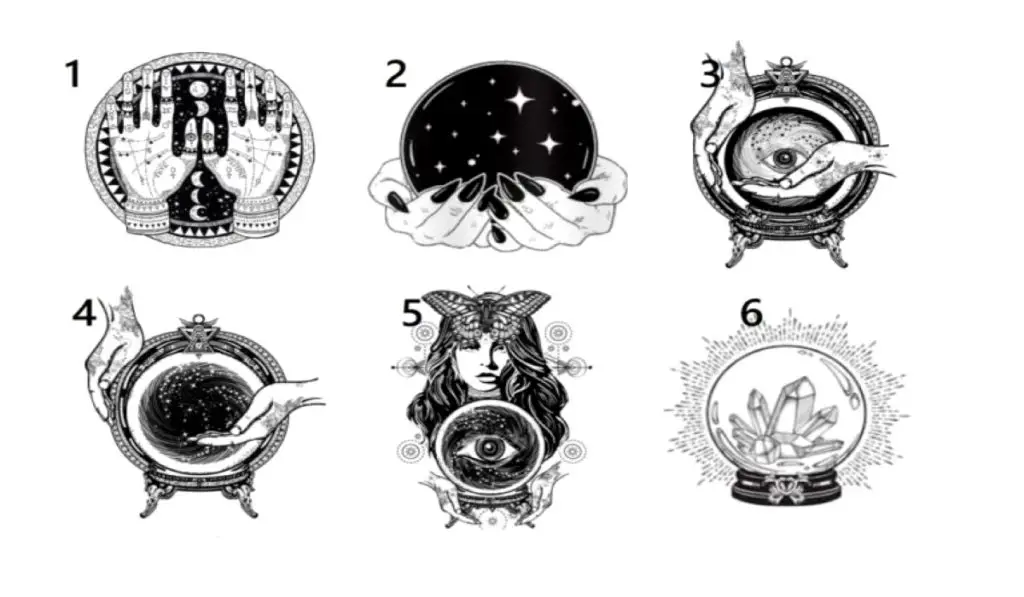 There are various ways to learn more about yourself without much thinking and analyzing.
One of these ways is the following quick and easy test where you need to select one of the 6 magic spheres pictured.
 Choose the one that attracts you the most and find out what will happen in the near future …
Magic Sphere 1
If you have chosen this magical sphere, you are ready for the big changes to come.
 Focus on what you want to accomplish and connect with people who have similar interests to yours.
 You will have a period where you will have to make some important life decisions, so don't hesitate, but act slowly.
Magic Sphere 2
If you have chosen this magical sphere, you are witty and cheerful. Your optimism and enthusiasm attract other people.
You know how to draw the positive side in every situation. Thanks to this outlook on life, you will easily overcome the problems that will soon arise.
Stay positive and never forget that the sun always comes after rain.
Magic Sphere 3
If you have chosen this magical sphere, you believe in permanent and eternal values.
There is nothing in the world that can overwhelm you. Your roots are strong and deep. Stand still on the ground and others use you for support.
There will be a time when you will show your strength to people who don't know you well enough yet.
Recommended: Choose Your Favorite Box and Find Out What Awaits You Next Month
Magic Sphere 4
If you have chosen this magical sphere, you are going through a phase in which you have to get rid of the past.
Part of your life is over and it is time to reconcile with yourself.
You will cry for a while because of the transience of things, in retreat and in silence, away from everyone.
Magic Sphere 5
If you have chosen this magical sphere, it means that you have thought about the results obtained so far and you are aware that soon there will be changes that will take you out of the monotony in which you have sunk.
Think carefully about everything, calmly and without haste, and then make new plans for the future.
Magic Sphere 6
If you have chosen this magical sphere, you are looking for new things that can make you admire and make you happy.
You are cheerful and positive and you feel like you have a very exciting time ahead of you.
You are absolutely right! Soon all your talents and opportunities will wake up, and you may fall in love again!
---
For those who want to participate in other tests, we suggest: ↓
Choose One Of The Cards And See What To Expect In The Next 30 Days
Love, Money, Sadness, or Hard Decisions. What To Expect From This New Month?
Help Namastest raise the vibrations and share this article with your family and friends!