Choose a Flower You Like and Discover Your Most Intimate Secrets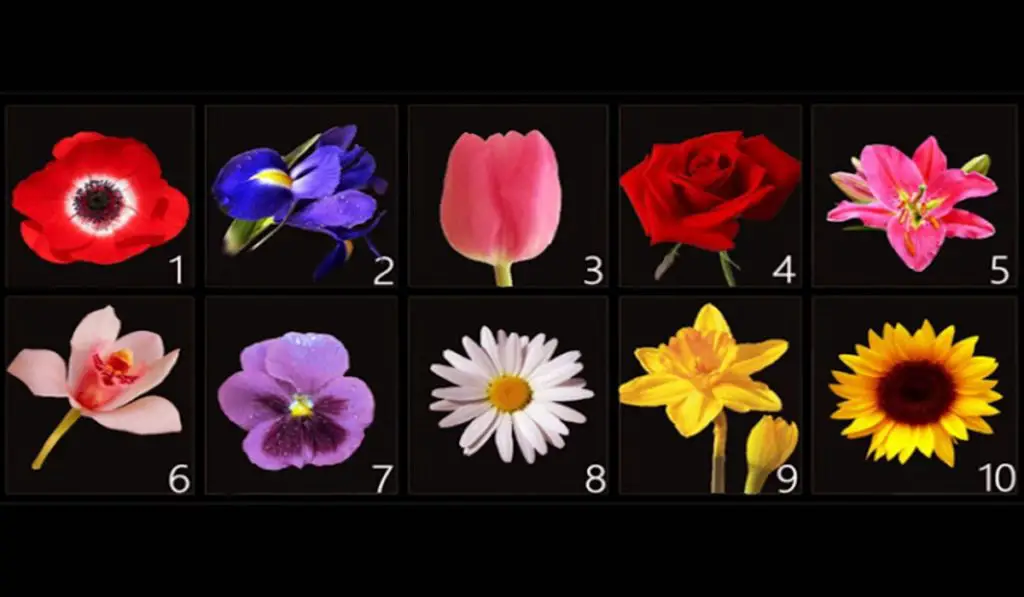 Choose a flower you like. After deciding on your choice, find your description and don't be surprised if you didn't know anything about yourself before. This hidden "I" manifests itself exactly in your choice!
1. Poppy
You are a bright and energetic lover of noisy companies and parties. And you are a creative person, you love learning new things and have the talent to express your unique personality. Remember that poppy produces dangerous and even deadly opium.
2. Iris
Iris is a rainbow that symbolizes optimism. People who are attracted to irises are creators by nature and have unbridled fantasies and crazy imagination. You can get bored quickly and even forget the promises you made. Regularity will help rationalize your energy.
3. Tulip
You are madly in love with traveling, you are constantly looking for a change and it adapts very well, but at the same time, you are very attached to family and friends. You are a receptive, attentive, and good-natured person, but sometimes you can be arrogant.
Recommended:  Which Flower Represents Your Spirit?
4. Rose
The rose is associated, of course, with love so you can say that you are very romantic, loving, and passionate, but you prefer to respect traditions and also behave in some old-fashioned way. You are a beautician with a sense of style and you always want to see the best in others.
5. Lirio
You are a respected and worthy person because people treat you like a mentor. You are compassionate, benevolent, and eager to help others. You have an exquisite sense of style.
6. Orchid
This is a refined and gentle nature creation, so you are a good and peaceful person who hates disagreements and conflicts. Sometimes you also prefer to be a mysterious solitaire. In the Victorian era, this flower symbolized luxury and love for its appearance. 
Recommended: Choose a Broom and Find Out What it Says About Your Personality
7. Violets 
It is associated with purity, moderation, and modesty. You appreciate minimalism and simplicity, but at the same time, it sets you apart for a rare spirit. Dream books usually say that seeing violets in a dream is a precursor to success.
8. Chamomile
If you like this small and cheerful flower, you probably always smile and you like to spread optimism and joy around you. You like to postpone many activities for later, get involved in parties, and surround yourself with many friends. Also, enjoy outdoor activities and nature.
9. Narcissus
 You are a loving and caring person for your loved ones, but you are also hardworking and ambitious, even if you are completely devoid of creativity and a creative approach to all the tasks and problems of life.
10. Sunflower
This is a large and very bold flower. You too resemble him and radiate happiness and warmth. Only your presence can illuminate the whole room. You know how to help others and always help people when they need this help. You are a radiant, gentle, and energetic sun, and the positive vibrations invariably emanate from you.
If you liked this test, leave a comment and share it with your friends!
For those who want to participate in other tests, we suggest: ↓
Which Animal Would You Like to Become? Discover Your True Identity
Choose the Stone that Attracts You Most and Discover a Wonderful Secret About Yourself!
Choose the Flower on Which the Butterfly will Rest and Find out What it Reveals About Your "Weak Points"