Can You Find Which Lock Does This Key Open? Challenge Yourself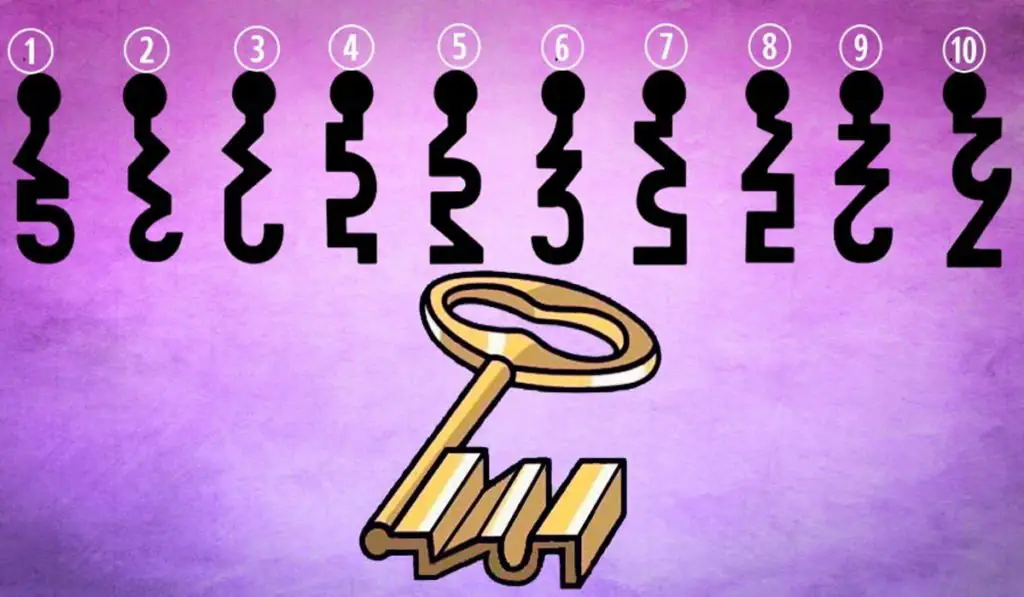 Exercising the brain is as important as any other muscle and, unfortunately, it is the one we use the most but the one we take care of the least.
A balanced diet, plenty of water, and keeping stress at bay help our brain to be at its full potential, but like any other muscle, it needs to be trained.
Riddles are perfect for exercising our brain and this one will make you break a sweat. 
No matter how clever you think you are, this puzzle is not an easy one and the vast majority fail, at least, a couple of times, before finding the correct answer.
Which lock does this key open?
At first, it does not seem very complicated, but as you pay more attention to the key, to try to guess which lock it belongs to, things get complicated.
Let's analyze the key and some of the locks.
Do you see any numbers? The 5, then 7, then 2, and the 3. Each one sees a different number, right or wrong, face up or face down. But the key only opens a lock.
Can you find it? Look closely at the shape of the key and now look for the lock that it would open.
Recommended: Challenge Yourself – Can You Solve This Difficult Math Problem?
Can you find it?
Many are those who try but few manage to guess without making a couple of mistakes first.
Clear your mind and you may see the lock more clearly later.
 
Solution
It just takes a few spatial skills to mentally turn the key and see which lock it fits into. The abstraction of the known forms is the key and do not get carried away by the search for fives or sevens.
How many times have you had to try? Have you been able to guess it the first time?
If you found it before you saw the solution, congratulations! The potential of your mind is working fully.
How long did it take you to find the solution?
---
For those who want to participate in other tests, we suggest: ↓
Can You Solve the Puzzle by Moving Only One Matchstick?
This Draw-a-Person-in-the-Rain Test Will Reveal Your True Self
Test Your Analytical Skills – Find the Different Cats in These Pictures