8 Things You Do Because of Anxiety and That People Don't Even Notice
Due to the lack of knowledge, unfortunately, many people fail to understand how anxiety can reach a debilitating level. We need to talk about situations that are extremely complicated and limiting for those who face this destructive feeling on a daily basis, because only then will we be able to offer shelter and comfort. 
1 – Reject invitations
Often anxiety can be something so debilitating that the person cannot even have the strength to leave the house. And, no matter how much he wants to find that friend, because when the day really comes, he ends up getting away for reasons unknown to her too.
2 – Become obsessed with things nobody cares about
The person ends up going into a wave of obsession. Most likely your thoughts wouldn't be like that if it weren't for your anxiety. This obsession can happen thanks to a conversation he already had days ago, or to the way someone looked at you on the street.
Recommended: 5 Plants that Bring Luck and Positive Energy to Your Home
3 – Waking up and not being able to sleep
Sleep is usually a big problem in the life of anxiety. Sleeping is complicated when you have a habit of brooding about what happened during the day. Relaxation is rare, tensions of anxiety often wake you up. You wake up on time, sometimes because you have to do everything as soon as possible.
4 – You are afraid that the worst will happen
Before meeting someone, you already imagine that everything will be a great disaster. If you travel, think about accidents. When you get sick, you already know that something very serious is going on. The list of nonsense is huge and only the anxious can understand it.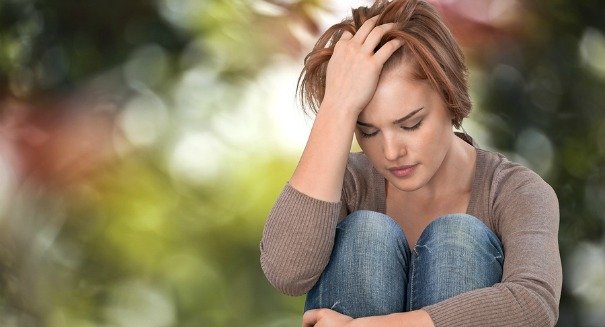 5 – Conversations never end in your head
The person also tries to avoid certain confrontations, because this is one of his priorities. But when you take part in a discussion or even a nice conversation with another person in your head everything is there, and it investigates deeply and looks for a reason to feel bad. That kind of thing ends up devouring you inside, and it happens thanks to anxiety.
6 – Become even more worried when someone asks if everything is okay
During an anxiety crisis, if someone asks if everything is okay and shows some kind of concern, sometimes this can only worsen anxiety. It is logical that the person is doing this forever, even wanting to help, but that's not how it works in the head of anxiety.
Recommended: The Psychology of Why so Many People Bite Their Nails
7- Feeling guilty when someone doesn't respond quickly
Whoever it is to him is extremely stressful when the person doesn't respond immediately. Usually,  people who are not anxious don't care much. But the anxious, he ends up believing that no answer has been given because of you. He feels like he's done something very serious, but sometimes he's just talking to someone worried about other things.
8 – Panic when someone starts talking in the future
The future is something that leaves you in despair. So the anxious hates when asked about their plans for the coming year. Whether she is finishing a semester course or university and everything that requires thinking about tomorrow becomes frightening. It is bad when other people talk about their future, because this ends up making the anxious person feel unable to conquer simple things to others.
 
If you liked this article, leave a comment and share it with your friends!
For those who want to participate in other tests, we suggest: ↓
20 Physical Pains Related to a Specific Emotional State
Here's How the Brain Solves your Problems while You Sleep
Discovering the Meaning of Life is the Secret of Well-Being and Longevity